Womai hosts signing ceremony at CIIE to expand global supply chain of foodstuff
The First Annual China International Import Expo (CIIE) takes place in Shanghai on 5th – 10th November 2018, with suppliers coming from around the world to attend. On the 6th November COFCO Womai Limited, a well-known and trusted Chinese food e-commerce brand, held a ceremony to celebrate the signing of import agreements of foodstuff with suppliers from Canada, South Africa, Norway, Japan, Thailand amongst other countries. Accordingly, it will now be able to offer consumers an increasingly diverse selection of products from around the world enhancing its global supply chain for imported food.
COFCO Womai Limited hosts signing ceremony to enhance global supply chain
Becoming more interconnected is a constant driving force for China's economic growth. At the Belt and Road Forum for International Cooperation in May 2017 China announced that it would hold the inaugural CIIE in 2018. At the opening ceremony, held on the 5th November, the Chinese leader re-emphasized China's desire to deepen supply-side structural reforms throughout its economy. COFCO Womai Limited, as one of China's most trusted importers of foodstuffs, is leading the government's call by taking a prominent role at CIIE.
COFCO Womai Limited held a ceremony of signing agreements with international high-quality food suppliers in the afternoon on the 6th day of November, with the Canadian and South African counsels attending this event. The signed agreements extend and deepen cooperation ranging from fruit, aquatic products, to meat, dairy products and snacks. These partnerships include: the Thailand-leading coconut maker Asiatic Agro; the South African apple and orange supplier Chenshia Granary (PTY); and the Canadian french fries maker Cavendish Farms among other world-famous companies. By sourcing high-quality food directly from abroad, COFCO Womai Limited is steadily building a global food industry chain.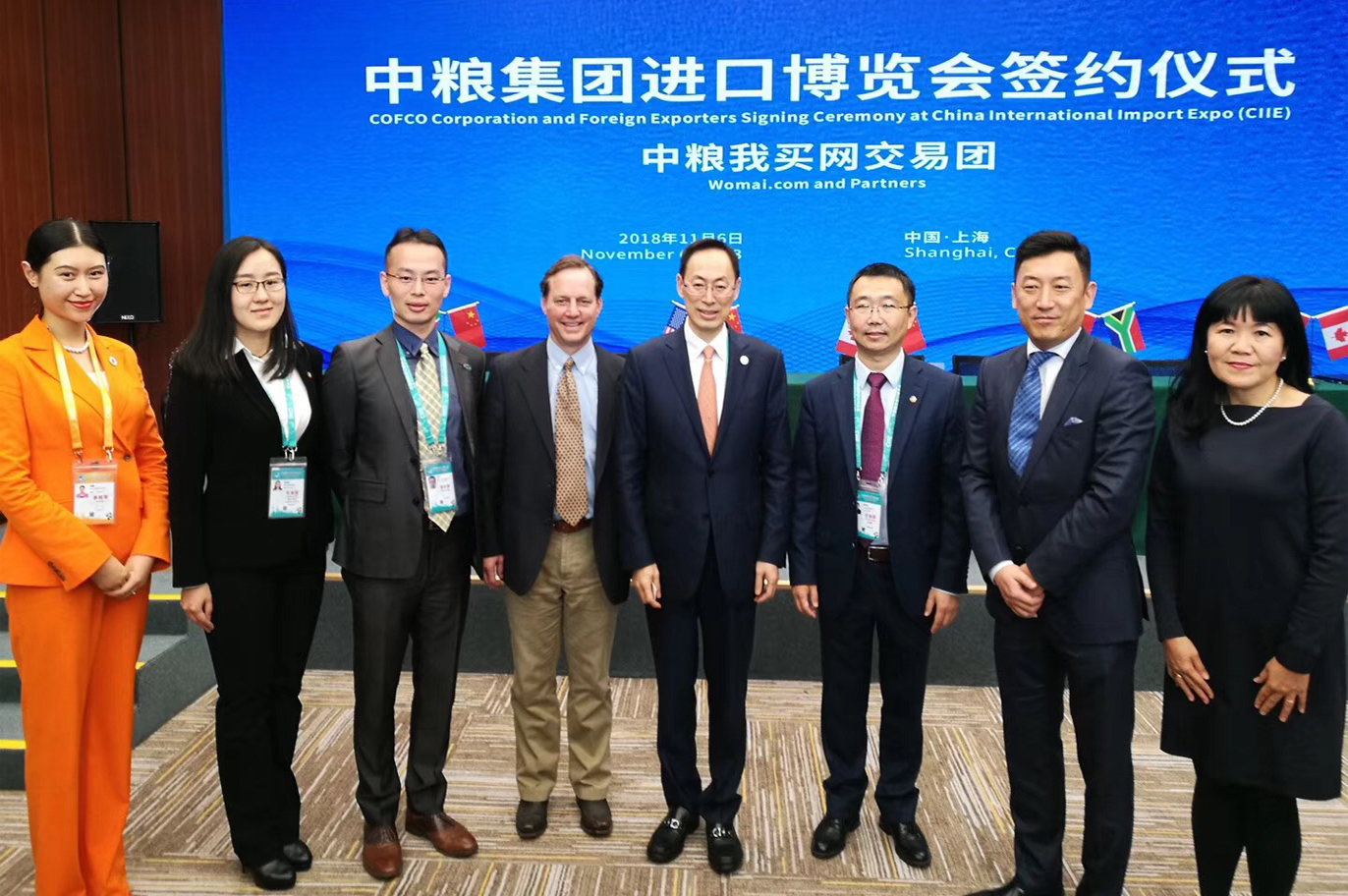 COFCO Womai Limited expands direct purchasing from outside China to increase customers access to high quality food
A pioneer in the field of raw and fresh food e-commerce in China, COFCO Womai Limited currently relies on COFCO's global supply chain to drive expansion in its food supply chain. With the signing ceremony, COFCO Womai Limited will establish partnerships that cement its own global supply chain with an ever increasing number of countries enhancing customers options to buy high quality food from abroad.
COFCO Womai Limited also took the opportunity during CIIE 2018 to launch online sales promotions for international brands it has specific agreements with. It offered consumers extensive discounts for Cocoway 100% coconut water from Thailand; nougat containing salted yolk from Taiwan; Baby Star Ramen snacks from Japan; and other best-selling products.
These agreements, signify COFCO Womai Limited is expanding its global supply chain by establishing partnerships directly with suppliers to bring the highest quality goods from around the world to local consumers and driving the growth of imported food in China for years to come.
责任编辑:Sun Chi(QN0019)

Reference : http://english.qianlong.com/2018/1107/2928292.shtml