Ready to use!!
Healthy Mix Tasty Life
Coconut Value Creation
We are masters in the industry who understand the true value of coconut culture. Consequently we strive to maximize each nut to create greater value along our supply chain and answer the needs of today's coconut lovers.
Moreover, we strive to capture the unique taste and fragrance that comes from freshness and preserve it across our varied line of coconut products.
Coconuts are wonderful for vegans and everyone who loves delicious and nourishing snacks. Enjoy a range of tasty, tempting and healthy experiences with our diverse coconut products.
The expanding Cocomix range spans Coconut milk, Evaporated coconut milk, Coconut water soup base, Sweetened condensed coconut milk, Coconut butter, Coconut creamer and Coconut whipping cream.

Make your own delightful creations in your own way. Our coconut products provide the perfect complement to all manner of dishes, desserts, bakery and drinks.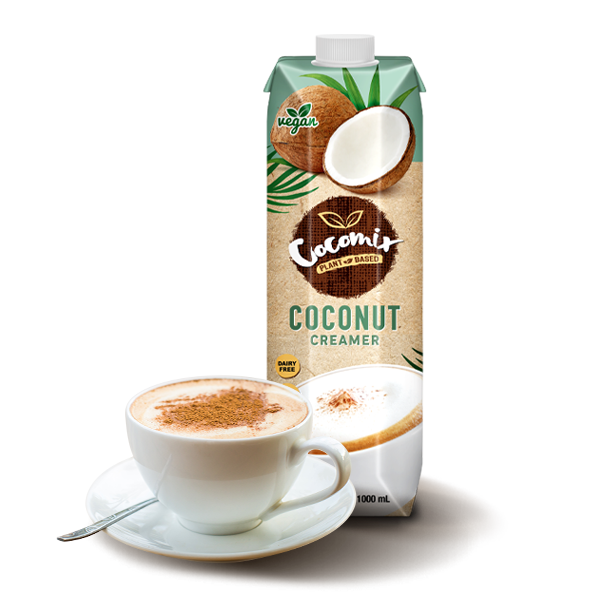 Cocomix Coconut Creamer is a delicious and healthy alternative to dairy creamer, completely dairy free, lactose free and gluten free Made from fresh coconut milk and comes in an off white liquid form with creamy, rich texture, natural mild and delicious aroma from coconut. It adds a smooth and rich taste to coffee and other beverages while enhancing the colors with its excellent natural whitening properties.

Product is a versatile ingredient for all types of dishes and bakeries Completely dairy free, lactose free and gluten free, it is an ideal for those with dairy allergies, vegans and vegetarians
Enhance deliciousness, concentrated, natural coconut aroma and a rich taste with a unique coconut scent to your favorite recipes.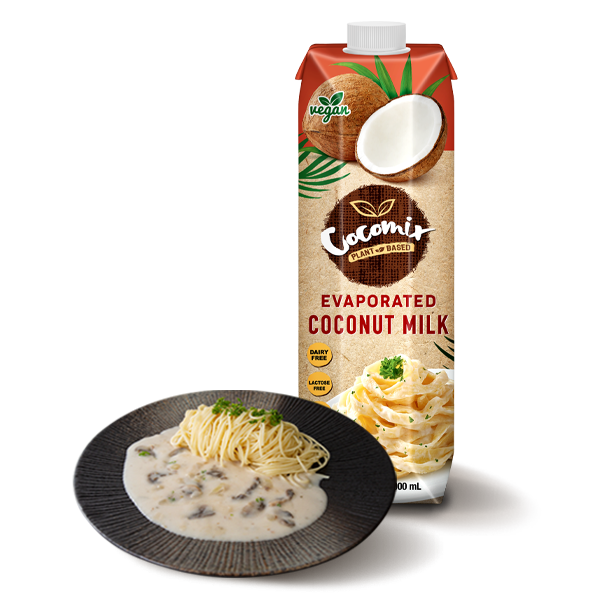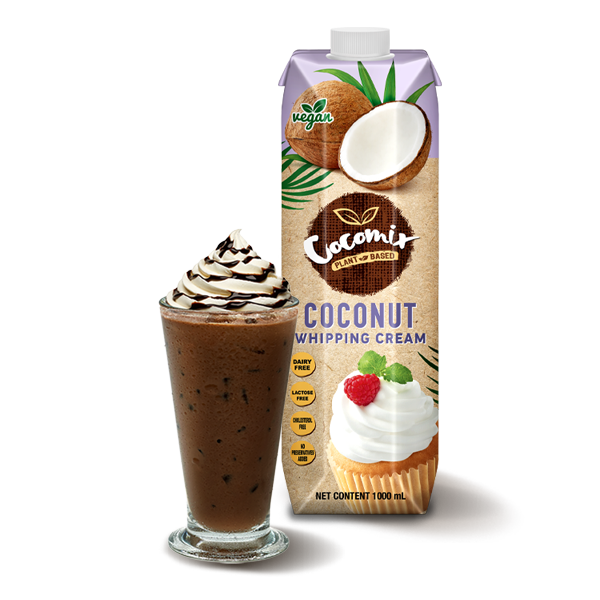 Cocomix Coconut Whipping Cream is deliciously creamy with coconut aroma. Its rich consistency makes it a highly versatile and convenient filling, as ingredient or topping. It is a healthy alternative to dairy whipping cream.
It adds a smooth, rich and creamy taste to sweet and savory recipes. 
Easy to whip. Whips up to 3.5 times its liquid volume.
Foam last up to 1 day in refrigerator at about 2-4°C and 6 hours at room temperature.

Sweetened Condensed Coconut Milk
A vegan dairy free mixture of coconut cream and cane sugar. Completely dairy free, lactose free and gluten free , with its sweet, rich flavor and delightful coconut aroma. It is an ideal ingredient makes all types of dishes, desserts and drinks delicious perfectly.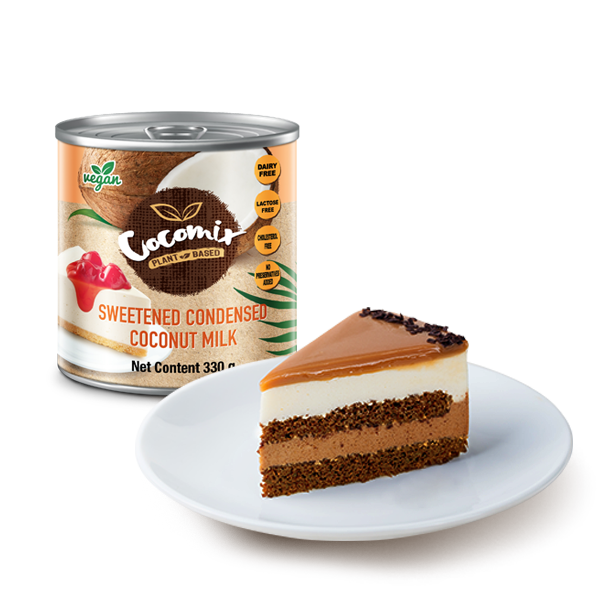 Cocomix Coconut Water Soup Base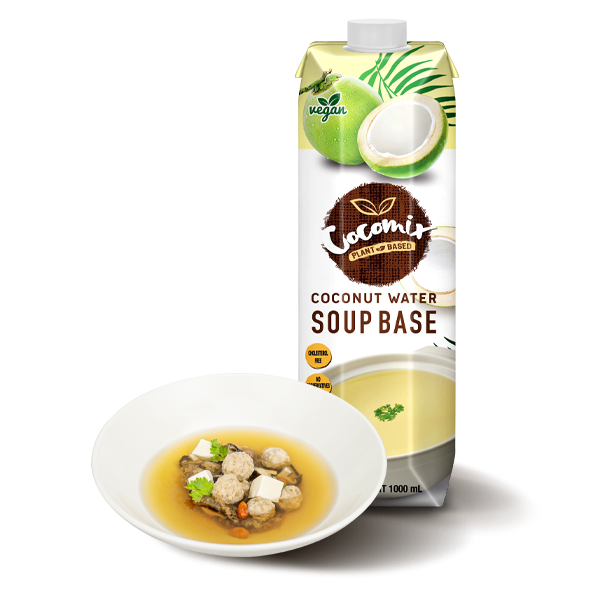 Cocomix Coconut Water Soup Base is a ready to use coconut broth made from selected high quality Thai coconuts. It is seasoned to perfection to add a rich, authentic coconut flavor to your preferred recipes or perfect for making light soups.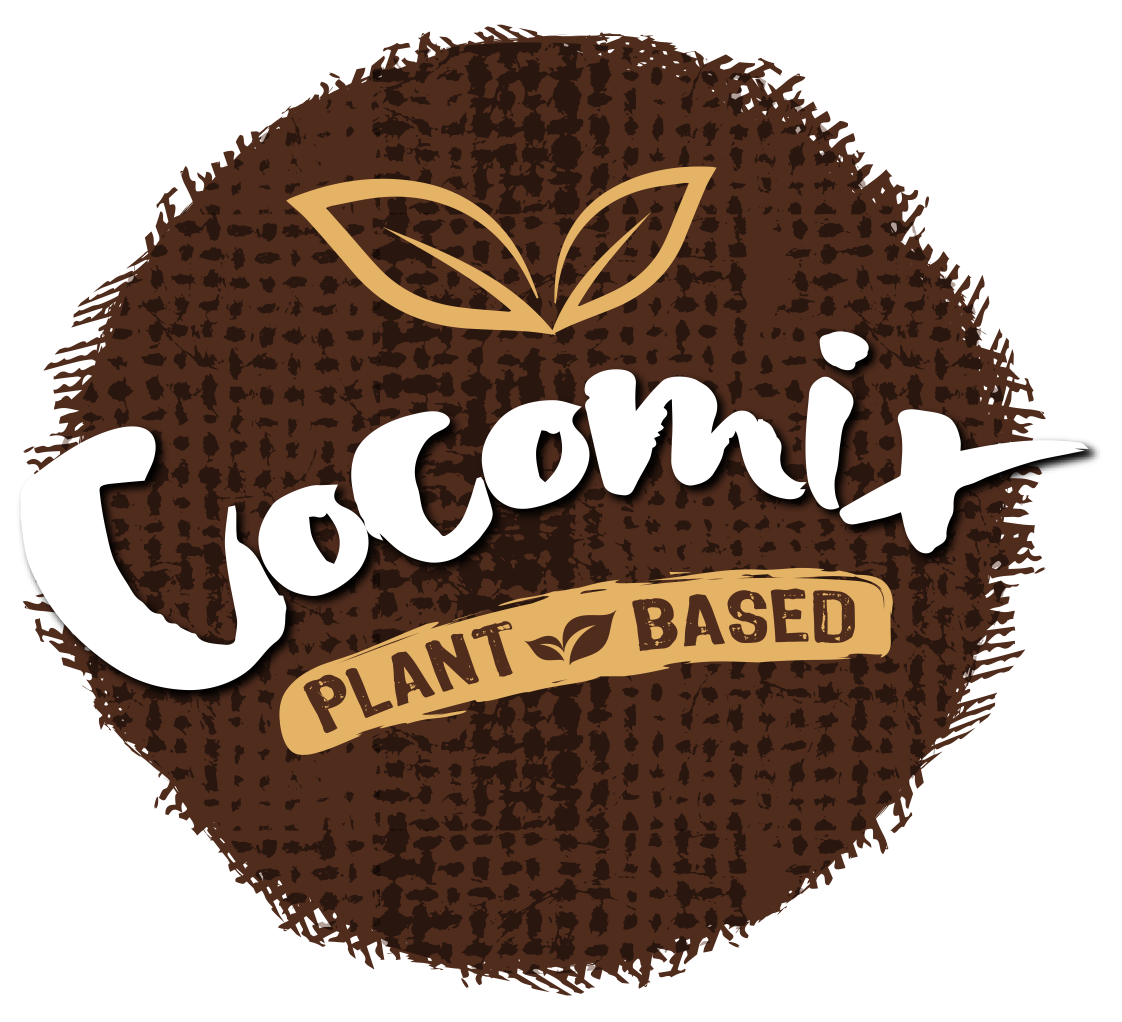 1526-1540 Soi Phatthanakan 48, Phatthanakan Road, Phatthanakan, Suan Luang, Bangkok 10250, Thailand
Your message has been sent. Thank you!